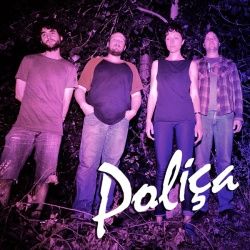 While hunting and pecking through my cable channels I came across a promo for an upcoming episode of 'Later with Jools Holland' and it was showing a clip of a tune by the band Poliça. I fell in love with it even after the quick clip.

Poliça is a sythpop band from Minneapolis, Minnesota. The lead singer is Channy Leaneagh and the other members include Chris Bierden, Ben Ivascu, Drew Christopherson, and Ryan Olson.
The song they performed on Jools Holland's show is "Chain My Name" and what I like about it is the focus on the drum and bass with the keyboards filling in the song.
For more info check on the band's official website: Poliça
Poliça Chain My Name Later with Jools Holland
(Video clip disclaimer applies to all videos posted on Review Geek)