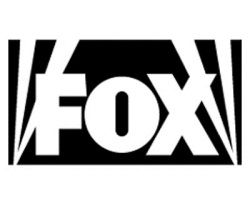 Tuesday night had the premiere of two new comedies on FOX. 'Dads' and 'Brooklyn Nine-Nine' won't the set the TV world on fire but in my view they weren't terrible. It is tough to judge a new show based only on the first episode, but I thought Brooklyn Nine-Nine was slightly better. I do think both shows have promise.


From Emmy Award-winning writer/producers Dan Goor and Michael Schur ("Parks and Recreation"), and starring Emmy Award winners Andy Samberg ("Saturday Night Live") and Andre Braugher ("Men of a Certain Age," "Homicide: Life on the Street"), BROOKLYN NINE-NINE is a new single-camera ensemble comedy about what happens when a talented, but carefree, detective and his diverse group of colleagues get a new captain with a lot to prove.
Of the two new shows, I liked this one better. I like Andy Samberg and seeing Andre Braugher in a comedy show makes me laugh without him having to do anything. The show is a single camera meaning it is a lot like "The Office" and the show the producers came from "Parks and Recreation". It isn't jokey jokey but they do sight gags and funny lines thrown off in the course of conversation.
There is indeed a diverse group in the precinct. Terry Crews plays Sergeant Terry Jeffords, who is scared of getting hurt on the job and the always great Joe Lo Truglio who plays klutzy Detective Charles Boyle. The only real problem is there isn't much depth to the women on the show. The two women detectives, played by Melissa Fumero and Stephanie Beatriz, actually look similar and have the same quirks.
It will be fun watching the show develop over the season.
Official Trailer | BROOKLYN NINE-NINE | FOX BROADCASTING
(Video clip disclaimer applies to all videos posted on Review Geek)
From Seth MacFarlane, Alec Sulkin and Wellesley Wild, the creatively outrageous minds behind last year's highest-grossing feature comedy, "Ted," and FOX's hit animated series FAMILY GUY, DADS explores the often treacherous terrain of the father-son landscape. The multi-camera comedy series follows two successful guys – and childhood best friends – now in their mid-30s, whose relatively stable lives get turned upside down when their inappropriate and pain-in-the-neck patriarchs move in.
Dads is offensive like most shows created by Seth MacFarlane but I actually didn't mind the first show. There were some cringe moments but the cast is actually better than the material. Seth Green and Giovanni Ribisi play two friends, Eli and Warner, who own a video game company. Peter Riegert and Martin Mull play Eli's and Warner's Dads.
Riegert plays the cheap and hard to please Dad who sees Eli as an impediment to his life. Mull plays a "Labrador retriever with a brief case". He wants to be so helpful to his son that he messes stuff up. Warner can't confront him much to his wife's lament.
Brenda Song, formerly of the Disney Channel gets to play her real age and is pretty funny as a normal character.
The show reminds me of "Married with Children" and isn't anymore ridiculous or over the top then "Once Upon A Time" or "Scandal". I'm not sure a "Married with Children" clone will make it on TV today. The reviews have been nasty but the ratings will show if it lasts the season.
I think the show has promise.
Official Trailer | DADS | FOX BROADCASTING
(Video clip disclaimer applies to all videos posted on Review Geek)