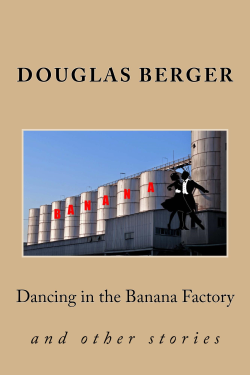 I have some short stories, I've written over the years, collecting dust on my computer and in various notebooks. Late last year I decided to take the plunge and self-publish a collection of them. The book 'Dancing in the Banana Factory' is now available for sale. Get a copy today!

Here is bit of the blurb I posted over at my Doug's Views blog:
This debut collection is 18 short stories that were written from the late 1980's to last year. The average is no more than 10 pages per story but there a couple that go longer. I also included a couple of short-shorts that I wrote for a contest I didn't win.

One of the stories, Henry's Dilemma, was published in the arts supplement of the Ohio State Lantern newspaper, back in 1990, but the rest have never been formally published in print form before now.

I have heard comments about self-publishing but I think it is a good option for fiction, especially with the advances in Print-On-Demand and e-books. I would have liked to have had a book published through one of the regular publishers but for these early stories I doubt it would have happen at all. I'm more than pleased how this DIY effort turned out.

If you love fiction, I would really appreciate it if you could buy my book. The stories in the collection will not only make you feel good it will help me out as well.
I also included a list of the stories with a short blurb.
The collection is available from through Amazon and there is a Kindle version. You can also order directly on the CreateSpace site. The printed book is listed for $15.00 US and the Kindle version will be $7.00 US. It is also available worldwide through Amazon.
If you do purchase my book, please help me out by rating it and posting a review. You can also send me a private note using my contact page over at Doug's Views.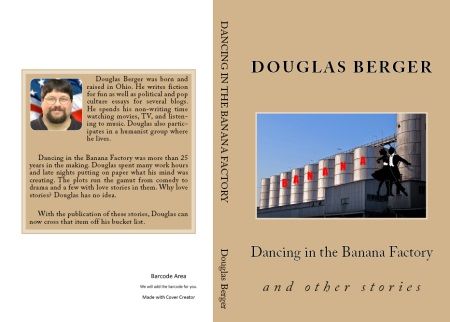 Dancing in the Banana Factory Trailer