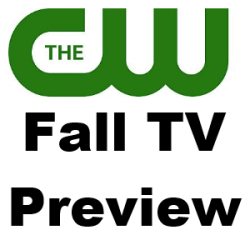 A couple of weeks ago I gave a run down of the new TV shows coming in the fall. I noticed I didn't go over the shows on The CW. The main reason is I rarely watch The CW. I did check out previews of the new shows and I couldn't help but notice they all seemed to be either clones of Vampire Diaries or generic soap operas with a gimmick. If The CW doesn't want to challenge viewers then why waste time watching their shows.

The Originals is a direct spin-off of The Vampire Diaries which just seems to be a different group of vampires and their stories. Just nothing new.
The Tomorrow People and Star-Crossed are shows where alien kids interact with humans in a soap opera way.
The 100 looked like it possibly could be decent if it wasn't just "high school" on a post nuclear war Earth.
Reign is a costume soap opera set during the time of Mary, Queen of Scots.
The problem is a couple of the shows cast actors I like so I might actually tune in to see them. Megan Follows is in Reign and the great Paige Turco is listed as being in The 100.
If these shows interest you then you are probably in the demographic The CW is looking to watch their network. If I were in charge I would try to appeal to different audiences by offering different types of shows.
If you want to check out some clips of the new show check out Fall Preview: Watch Clips from Tomorrow People, Reign, The 100 and Other New CW Series on the TV Line site.