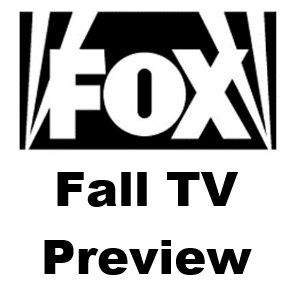 On Monday, FOX presented its schedule for the 2013-2014 TV season and I thought overall their slate was better than what NBC presented on Sunday. The best one to me is 'Almost Human' with Karl Urban. I also thought all the new comedies were funny especially Brooklyn Nine-Nine with Andy Samburg. It will be interesting if these shows last the season but I think there is some potential.

Here are some of new FOX shows that interested me:
Almost Human is a show set in the future where human cops are paired with robot cops. The lead character, John Kennex, is played by the excellent Karl Urban and his robot partner, Dorian, is played by Michael Ealy. The boss is played by Lili Taylor. The show reminds me of the old Alien Nation series so I think I'll like Almost Human. Hopefully the writing will support the great cast.
Almost Human Trailer
(Video clip disclaimer applies to all videos posted on Review Geek)
Ichabod Crane wakes up 250 years in the future to find out he has to fight the Headless Horseman all over again or the world could end. It is an interesting concept – better a movie or limited series unless they do a supernatural case of the week. Ichabod Crane is played by a US TV unknown, Tom Mison. Also in the cast is Orlando Jones, John Cho, and Clancy Brown. I'll be checking the show out.
Sleepy Hollow Trailer
(Video clip disclaimer applies to all videos posted on Review Geek)
Of the comedy shows I thought Brooklyn Nine Nine was hilarious. It seems like it might be an "Office" style workplace comedy in a police station. It stars Andy Samburg as the precinct clown who also is the best detective in the place. Andre Braugher plays the new Captain. Yes, Braugher isn't known for comedy even though he did star in "Last Resort" last season. If you are a fan of Samburg's sketches on Saturday Night Live then you will enjoy this show.
Brooklyn Nine Nine Trailer
(Video clip disclaimer applies to all videos posted on Review Geek)
For the rest of the FOX schedule check out: FOX's 2013-2014 schedule sends 'Bones' to Fridays, sets 'Almost Human' for Mondays