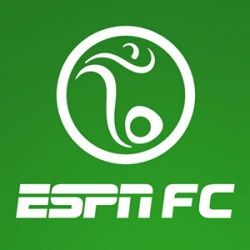 I like Major League Soccer, the professional league formed in the US after we hosted the 1994 FIFA World Cup. I'm a fan of the Columbus Crew. The main sport news site I visit on a regular basis is ESPN. I've resigned myself to the ESPN website focusing on the money sports of football, basketball, and baseball, and favoring the SEC over any of the other college football conferences, but I really want to know why, when you go to their soccer page, the default shows news and information about the English Premier League. Why does ESPN hate Major League Soccer?

Here is a screenshot I took last night of the "soccer" tab on the main ESPN page. Notice the news is all about the English Premier League (EPL) and there is nothing obvious about Major League Soccer (MLS).
My page is set for the USA and the tab is covering up information about that nights NBA playoffs yet I get only EPL info on that tab.
Click on the tab title again and the page I get sent to is the ESPN FC page which is their main soccer page. Here is a screenshot. Click on it to see a larger version: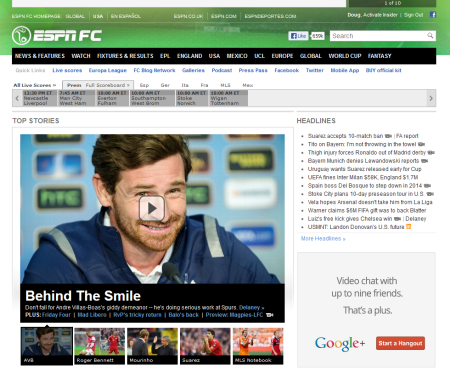 Again I have it set on "USA" but once again the page shows only EPL scores and information as a default.
In this day and age of the Internet you would think a global media company could adapt their default site based on the location of the visitor.
I like EPL and watch when I can but I want information on MLS and my team to be the default view when I visit the soccer page of ESPN.
Why does ESPN hate Major League Soccer?