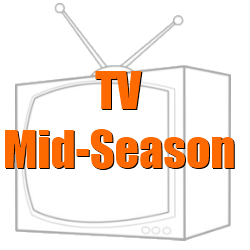 December to the beginning of the new year is usually the time the TV networks take a break from showing new episodes of shows. I decided to revisit some of the shows I highlighted back in August and returning shows I wanted to see again and give them a grade based on how they have been so far this season. As always YMMV.

ABC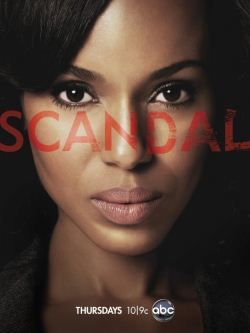 "Last Resort" was canceled which wasn't a surprise to me. I liked the first episode but as I feared it wasn't interesting enough for a weekly series.
A show that I did learn to like after my Mom turned me on to it was "Scandal". I wasn't keen on watching it since with was created by Shonda Rhimes who created "Grey's Anatomy". I've never liked Grey's so I kind of didn't want to see a political version of Grey's but after watching it most of the fall I fell in love with the show. It's nothing like "Grey's Anatomy". The plots are dangerous, the individual characters are interesting, and the best thing is it really doesn't seem predictable.
I have no idea if lead character Olivia Pope is a good guy or bad guy overall and the mystery about the rigged election pushes the drama up several notches. If you hate relationship centered TV shows like Grey's Anatomy check out Scandal to see how you can balance great drama and story telling with romance. I give it an A+.
Tim Allen's "Last Man Standing" made some changes between seasons. Some were good and some were bad in my view. The good was aging Mike Baxter's grandson Boyd so he could be added into the episode plots and they also brought in a permanent cast member, Jordan Masterson, to play Boyd's dad Ryan. They also made Ryan more a part of Boyd's life even though he is not living with or married to Boyd's mom.
A bad change was replacing the actress playing the eldest daughter Kristin. They also made Allen's character Mike more of a dickish Archie Bunker type but I will say they do make him human by the end of each episode. For example during the episodes he starts ranting about some kind of challenge to his white male privilege and it can be hard to watch. If they toned him down a couple of notches the show would get a better grade.
Probably some of the changes were made to not have the show be too much like Allen's long time hit "Home Improvement" which was an issue I had with the show last season. I give it a B-.
"Castle" made the transition from the 'will they or won't they' sexual tension between Castle and Beckett to having them as a couple. I think so far it's working out. The weekly cases haven't been always the best and in one case they had a big clunker. I give the show an A-.
"The Middle", "Suburgatory", and "Modern Family" get a grade of A. None of them have lost a step from last season. I'm also warming to the new show Neighbors after my Mom said it was funny. I haven't seen enough to grade it yet.
CBS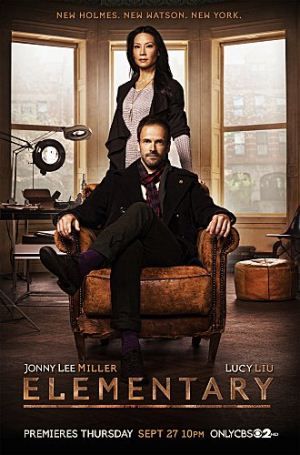 "Elementary" and "Vegas" were two new CBS shows I really wanted to see. After getting to the mid-season I haven't been disappointed however there is something off about both shows. I'm so use to having a show with an over arching mystery (like "Person of Interest") so when a show doesn't it seems odd. I keep expecting for something big to happen but it doesn't. The cases of the week have also been uneven. The acting in these two shows have been excellent but there is room for improvement in the material. Grade B+.
"Hawaii Five-0" has been better of late as they focus less on the Wo Fat conspiracy and more on the cases of the week. They added Michelle Borth as a new love interest for Alex O'Loughlin and I really like what she has been doing on the show. I think it's good she isn't directly part of the Five-0 team and she can seriously kick some ass when she needs to.
Christine Lahti plays McGarrett's formerly dead mother and I like how they have only had her on a few times. One scene that blew me away was when her character was found torturing a suspect and she was really into it. I like there is lot about her character we don't know. I give "Hawaii Five-0" a B.
"CSI" and "Blue Bloods" are also returning dramas I'm watching this season. "CSI" hasn't let up since it got better with the cast changes last season and the cases have been more interesting so far – grade B.
"Blue Bloods" has an issue with cast member Jennifer Esposito being suspended from the show due to an illness. She has Celiac disease and believes CBS is trying to get her to quit the show because she can't work the schedule these shows usually need from their actors. This fall character Danny Reagan has had several new partners trying out for the role.
Except for that issue the rest of "Blue Bloods" is fine. I also like how they had Danny's wife Linda go back to her nursing job so we have a chance to see more of the fabulous Amy Carlson each episode. Because of the Esposito situation I have to downgrade the show to C+. Bring back Jennifer Esposito, please!
"Person of Interest" is still a favorite. I like the overarching mystery and the different characters. The cases of the week have been interesting and I got see more of Paige Turco. The writers have also squeezed in some comedy bits when appropriate and some of the drama plot points have been exciting like the mid-season cliff hanger when Mr. Reese was captured by the FBI with three other guys in suits. It doesn't look obvious how he will get out of his predicament.
I liked how they didn't spend too much time on the "Root" story when Finch was kidnapped at the end of the first season. I was afraid that would drag that plot out but it was wrapped up after the first two episodes. Mid-season grade: A.
"The Good Wife" is still good even if the 'Kalinda's husband' plot line was just plain creepy and out of place on such a great show. The writers seemed to totally ignore the massive beating Carey got from one of Nick's goon. I really thought Carey would be in the hospital ICU and Kalinda would get revenge but that didn't happen. The next episode Carey didn't look beat up at all. Hopefully, based on the last new episode before the holidays Nick won't be back. I did like the addition of Amanda Peet as the prosecutor although she seems too nice right now. Grade B-.
The fall edition of "Amazing Race" was the best one in a few years. I was pleasantly shocked when the underdogs Josh and Brent, a.k.a. the Beekman Boys won. It showed once again that arrogance and stupidity won't win the race but persistence will. There was some online backlash that the pretty people, such as the Chippendales Jaymes and James and Texans Trey and Lexie who made up the final three teams with the Beekmans, didn't win. That's why I like this show so much. Grade A++.
"Big Bang Theory" and "Mike & Molly" are funny as always. Grade A.
I have stopped watching "How I Met Your Mother" completely, and "NCIS", and "NCIS: Los Angeles" on a regular basis for the reasons I mentioned in a previous post. HIMYM just isn't funny to me anymore- grade F. "NCIS" is tired although I did watch the Christmas episode with Robert Wagner coming back as Tony's father – Grade C. "NCIS: LA" still has the worst federal agents in the government but I did see hope in the couple of episodes I did watch – Grade C.
NBC
Of the new shows on NBC I was interested in seeing at the start of the season, I only watch "Chicago Fire". They don't spend a lot of time on actual fires or rescues but the character plots have been interesting enough. It still is a bit too predictable but is watchable. Grade B-.
I haven't watched "Revolution" since I wrote a review of it previously. I just couldn't stand the teen angst. If it's still around this summer I might get caught up with it. Grade D.
"Animal Practice" was canceled and I agree with that decision. After the first episode it was too stupid for me to watch. I like goofy but not stupid comedy. Grade F-.
I am disappointed I haven't had a chance to watch "Parenthood" this season. It's on my catch up list for when the other shows go into repeats.
FOX
"Raising Hope" has really struck my fancy this season. It's my go to goofy comedy and some of the lines in the show just crack me up. The whole episode that had Virginia preparing for the end of the world was a classic as was the two part episode of Maw Maw in the nursing home. Grade A+.
I have enjoyed the new show "Ben and Kate" and it is nicely paired with "Raising Hope" as they both have the same tone. Nat Faxon is a hoot with his wild schemes and Dakota Johnson is nice surprise. Grade B.
I have lost my love for "New Girl". Not sure if I got tired of Zooey Deschanel adorkable shtick or if the wheels have fallen off but I just can't watch it any more. My love has moved to "Happy Endings". "New Girl" gets a Grade D – sorry.
Well that's it for the TV Mid-season report. I can't wait to see the 2nd half of the season with some new shows starting in January and new episodes of my favorites.
Feel free to leave comments about my ratings.