The 2012-2013 TV season starts in full in September so I wanted to post my thoughts on what new shows interest me. Just remember these thoughts are based on the show information and available video like sneak peaks and trailers. Although I find these shows interesting now, once the season begins and I see the shows in season I may change my mind.
CBS has two new shows that I can't wait to see in full and one honorable mention.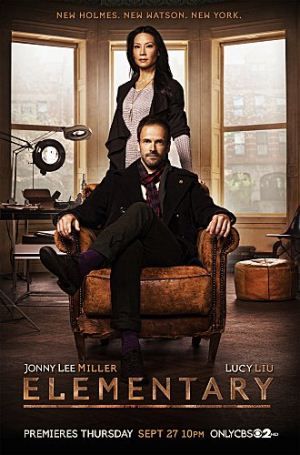 In a modern-day take on Sherlock Holmes, the iconic detective is taking on New York. Just out of rehab, he's been assigned to live with his worst nightmare-sober coach, Dr. Joan Watson. Holmes's unsurpassed skills of deduction and Watson's medical expertise come together to create a dream team for solving the NYPD's most impossible cases.
I love Sherlock from the BBC (shown on PBS here in the US) so I was skeptical when I heard that CBS had given the green light to a modern take on Sherlock Holmes character that was not the current Sherlock series or actors. However after watching a preview and various interviews, the new show gained my interest.
Jonny Lee Miller finally gets to use his natural voice after playing Americans in several series like "Eli Stone" for ABC back in 2008-2009. Adding Lucy Liu as a female Dr. Watson is an interesting tweak to the story. Plus we know she could kick butt if called on to do so.
Based on the information available it looks like the show will be a straight procedural with no "Big Secret" getting in the way of the case of the week which is good in my view. CBS has good success with police procedurals in recent years so there is no need to think this won't also be a success. Of course it depends on the writing.
Here is a preview clip:
Dennis Quaid and Michael Chiklis star in this character-driven 1960's period piece inspired by the true story of Ralph Lamb, a cowboy turned sheriff of Las Vegas, and Johnny Savino, a Chicago mob fixer. In a vast desert with unlimited opportunities, where no man is all good or all bad, Savino's entrepreneurial vision collides with the law-and-order mandate of the sheriff. Academy Award-nominated writer Nicholas Pileggi and Academy Award-nominated writer/director James Mangold are the creative minds behind this compelling new drama.
When I saw the title of this show "Vegas" I thought Dan Tanna is back on TV? (LOL – follow the link) But the new show looks even better – set in 1960's Las Vegas you get some history, a little Mad Men in tone, and two great actors going head to head.
Dennis Quaid and Michael Chiklis would have put this show on my dance card even if it wasn't set in the 1960's. It will be great to see them going against each other each week.
Carrie-Anne Moss, Jason O'Mara, and new addition Sarah Jones (from FOX's late "Alcatraz") adds to the interest factor by ten for me.
Here is a preview:
*Update – 05/10/2013*
Vegas was canceled after one season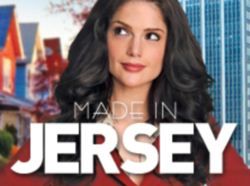 Made in Jersey might be interesting just to see Kyle MacLachlan on TV again but the premise seems tired and I hope they don't do what happened on NBC's "Harry's Law" where the case resolutions were always a victory including pulling it out of thin air if need be. It doesn't need to be real but it should be logical.
I also kept thinking while watching the previews that this show was Marisa Tomei's character in "My Cousin Vinny" if she got a series. Oh how about "The Nanny" at a law office… I hope I'm wrong because we need more TV shows with women leads.
---
*Editors note*
These preview posts are subject to the
Review Geek Video Clip Disclaimer