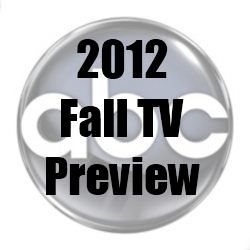 The 2012-2013 TV season starts in full in September so I wanted to post my thoughts on what new shows interest me. Just remember these thoughts are based on the show information and available video like sneak peaks and trailers. Although I find these shows interesting now, once the season begins and I see the shows in season I may change my mind.
ABC has only has one show that I think looks interesting for the new season. The network seems to have the weakest slate of new shows this coming fall with a better shows coming later in the season.


500 feet beneath the ocean's surface, the U.S. ballistic missile submarine Colorado receives their orders. Over a radio channel, designed only to be used if their homeland has been wiped out, they're told to fire nuclear weapons at Pakistan.

Captain Marcus Chaplin (Andre Braugher) demands confirmation of the orders only to be unceremoniously relieved of duty by the White House. XO Sam Kendal (Scott Speedman) finds himself suddenly in charge of the submarine and facing the same difficult decision. When he also refuses to fire without confirmation of the orders, the Colorado is targeted, fired upon, and hit. The submarine and its crew find themselves crippled on the ocean floor, declared rogue enemies of their own country. Now, with nowhere left to turn, Chaplin and Kendal take the sub on the run and bring the men and women of the Colorado to an exotic island. Here they will find refuge, romance and a chance at a new life, even as they try to clear their names and get home.
Last Resort looks very interesting to me. It looks like a great cast including the always great Andre Braugher as the Captain and Bruce Davidson in supporting role.
The concerns I have is that these high concept mystery shows always look great at the start then fade as a season goes on. I always think these kind of ideas do better as a film or a short mini-series not a 13 or 22 week series.
There seem to be some plot holes at the start but I'll watch a couple of episodes and see if it stays on my TV watching schedule.
Here's the 'Last Resort' trailer:
I will say the shows ABC have in reserve for later in the season look better overall than the current fall slate. The later shows that interest me include Family Tools, How To Live With Your Parents, Red Widow, and Zero Hour.
---
*Editors note*
These preview posts are subject to the
Review Geek Video Clip Disclaimer