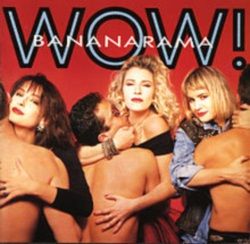 Back in my college days I was a huge fan of overly produced UK dance-pop from the likes of Kylie Minogue, Rick Astley, and Bananarama. I guess it was more about the producers – Stock Aitken Waterman – then the singers themselves. One of my favorite albums from Bananarama was "WOW!" released in 1987. I was listening to it the other day and it reminded me of the days, long ago, walking through the oval to class with my Walkman on full blast. Good times….

One of the singles off "WOW!" that I loved was 'Strike it Rich' which was in a 12″ format (means it was a longer version than heard on the original album).
This video is a homemade mix but is the only one I could find without uploading my own copy.
Bananarama – Strike it rich (1987)
It was a bonus that Sara Dallin, Siobhan Fahey, and Keren Woodward were easy on the eye. The album is available on Spotify and iTunes