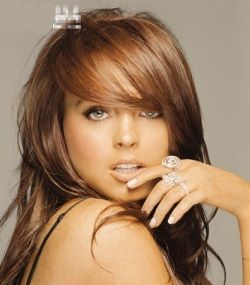 Most people know Lindsay Lohan as a spoiled party girl which made her look much older than her 25 years like a meth addict looks much older than they are after doing drugs for too long. Her hydrogen peroxide hair and rough look is far away from the red tresses and freckles of her child acting days. For the first five years of the 2000's she hit on all cylinders even as her hard partying started taking its toll at the end of that period. This post will highlight the good times she brought for me and her fans with a nice assist from the Disney corporate machine.

Lindsay, like all young actresses, wanted to be a rock star, and working with Disney and their Hollywood Records division allowed her natural talent to sparkle as she sang songs that appeared in a few of her films. Here are my favorites of those positive pop songs.
Lindsay Lohan – Ultimate (2003)
Lindsay Lohan – Drama Queen (That Girl) – (2004)
Hopefully Lindsay can pull herself out of the hole she is in and return to a life that gave us all these fine pop tunes.