I have not seen the film although I know about the real life story of Bob Kearns. He invented the intermittent windshield wiper and Ford Motors stole it. Eventually he wins his decades long fight against the company.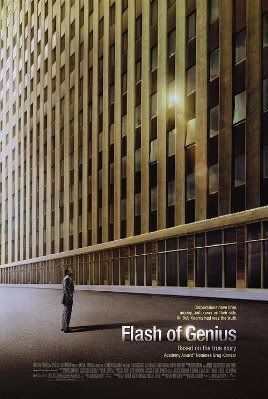 The commercials for the film make it sound like a feel good movie. One quote used is "entertaining".
The Bob Kearns story isn't feel good or entertaining. The court fights he has with the car makers becomes his obsession. He loses his marriage and his family. Toward the end of his life he even had a nervous breakdown and had to be put in the hospital for awhile.
That's the problem I have with Hollywood making a movie of true events. If you want to change the ending or make a "feel good" movie when the facts say otherwise then fictionalize it completely. Use fake names and events etc….
That way people don't learn the wrong "facts".